SKF BeyondZero TV – SKF Permanent Magnet Motor and Magnetic Bearings
Magnetic bearings / Permanent Magnet electric motors Rotating without contact SKF S2M Magnetic Bearings leverage more than 40 years of leadership in active magnetic bearing technology.
With more than 130,000 SKF S2M Magnetic Bearings and high speed electric motor references in operation across many industries, and over 1,000 installations in the oil and gas industry, SKF has a unique understanding of high rotation speeds and how magnetic bearings and industrial processes are interrelated. We provide unmatched, cost effective, energy efficient and reliable solutions for the entire product life cycle, helping customers successfully overcome their challenges.
With a worldwide presence, SKF is the world market leader in the development, manufacture and sale of active magnetic bearings and magnetic bearing control technologies. We look forward to working with your team.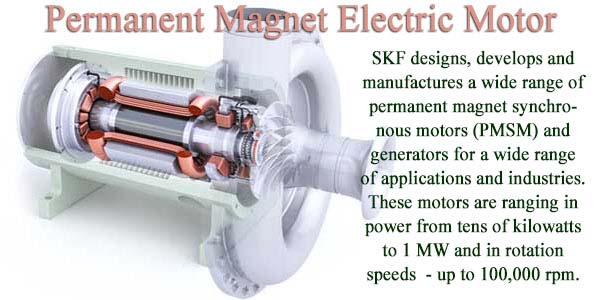 They match perfectly with the magnetic bearings for an all-in-one solution that brings higher energy efficiency at both full and partial load when compared with other types of drives, including geared ones. 
Built-in monitoring and diagnostics capabilities to detect abnormalities early

Manufacturers can decrease the footprint and complexity of the machine and to improve overall efficiency and performance

End-users benefit from an energy-efficient installation with lower operational costs, simplicity of operation, utmost reliability and durability
Our scope of supply can vary from core components to a full package, giving the customer design flexibility and the advantages of a single source supply.
High-speed magnet motor solutions brochure

High-speed magnet motor solutions leaflet

Case study